Adapting a healthy lifestyle became much easier with these sports groups
By Salwa Sayed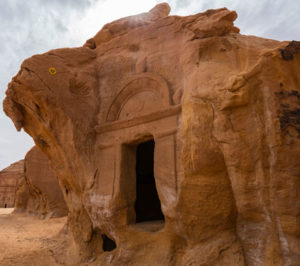 Doused in all shades of hues, The Color Run proved to be massively successful and popular with its launch in the Kingdom early November. Seasoned runners, fitness enthusiasts and even first timers flocked to the venues in Jeddah and Riyadh, creating a whole new feel for the sporting community. As fitness centres and health awareness gains momentum in the country, people are coming together to either start, join or volunteer at clubs, organisations and small groups that promote a healthy yet fun way of living. 
We bring you 10 such groups and associations that organise runs, trainings, hikes or mere meetups for all the fitness fanatics out there. Read on!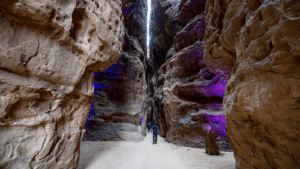 RRR is easily the longest running (no pun intended) organizer of marathons and all kinds of races in Riyadh. The club is in their 40th year, hosting around 250-300 participants regularly at their runs. What started as a small group of expats seeking organised running activities are now a huge nonprofit association that encourages people of all ages and abilities in Saudi Arabia. Every year, from September to April they organise multiple long and short races for runners to choose from. Each year brings in different venues, and races range from 5km to 16km. All proceeds are reinvested in events or contributed to local charities.
https://www.riyadhroadrunners.com/index.html
Jeddah based, Hejaz Ultra focuses mainly on endurance trail running, but also organises multiple trekking/hiking and cycling events. Reading blog posts by past runners on their website will make you realise how different & exciting their races could be. Most popular being Hejaz Overload, a multi-day/ multi-stage Ultra-marathon where athletes cover a distance greater than the one of a marathon (42.2km) for 3 days in a row, over sand dunes! Other famous activities include a Full Moon Hike conducted about an hour away from Jeddah, and last year's famous Howlin' Dog trail which will only cover a half-marathon distance this year. 
For more than a decade now, Jeddah has hosted one of Saudi's largest sporting events, it's annual marathon. Professionals, new runners and many others join in from various regions of the Kingdom to compete in the half and full marathons. The course is on a tarmac with slight incline. There's a 3-hour cut off for half and a 6-hour cut off for the full marathon. 
https://fitoryx.com/event/jeddah-marathon-jan20/
We've made an exception here, as this race is conducted by Hejaz Ultra, but it was worth a separate mention. True to its name, XL Merciless Half is a no-water, no-support trail in Wadi Fatima where you're required to cover the distance of 23.4km (a half marathon). A 3-hour cut off would sneak up as you run through the valley thirsty, wanting rest, yet full of adrenaline. It will definitely be merciless and no one is coming for you! 
Founded in 1992 with a small bunch of enthusiastic cyclists, Riyadh Wheelers is now a famous club promoting competitive group cycling in the city. Every year, the season is based on 14-point scoring races that last from September to April. What started out as a local cycling community now boasts participants of around 35 nationalities, and they keep growing. Be it Time Trials (TT) or Road Races (RR), each event is an ultimate fitness test, where it's just you against yourself and the clock! 
Along with exploring beautiful mountaintops and valleys, the Saudi Hiking group aims to introduce the world to the country's historical and heritage sites. With the initiative launched in 2014, they are a sports, tourism and cultural group that conducts hikes on local and international land. Founder Ali Al-Qahtani grew up among the hilly southern areas of the country, where he always dreamed of scaling the highest peaks. He started the hiking group with 10 likeminded dreamers and is now hosting hikes all over the Arab Gulf states, with thousands joining in. The route length for beginners and the elderly is 3 km, while for intermediate participants, it is 20 km, and the route for advanced trips is 50 km.
You can find details to all the upcoming trips and events on their website.
Running for a healthier lifestyle, quite literally, are Jeddah Runners – a non-profit club of all abilities. Whether you're training for an upcoming marathon or just want to stay fit and socialise, the club is welcoming of all members, free of charge. They meet twice a week and regularly tend to cover 5km – 8km in an hour. Some of them choose to take the extended route of 10km – 12km for the run. They also organise a variety of other sporting and outdoor activities, most recent being Nick Butter's Running The World 196 challenge in August 2019.
http://jeddahrunners.weebly.com/
JRC was founded to be the reverse of a traditional running club structure. Deeply involved in Jeddah's urban life, the crew wants to create a platform to share their love for running and fitness. They conduct 3 weekly running sessions on Jeddah's streets that vary in distance, pace and locations. Hustle Wednesday, also known as Beginner's Nite is the signature 6km run carried at a conversational pace. Ladies Nite Monday is an exclusive female-only weekly race, perfect for beginners. Lastly, the Long Shot MEDD Run Saturday is where you run your own distance between 2km – 16km, every Saturday morning.
https://jeddahrunning.community/
Anyone active in the sports community of the Eastern Province would be familiar with the Annual Charity Run. Brainchild of philanthropist Abdul Aziz Al-Turki, the annual event garners thousands of people from different walks of life, with varied abilities and backgrounds to come together for a cause. Each year, the proceeds are donated to the charities corresponding to the cause, e.g. helping orphaned children, awareness campaigns against domestic violence, helping cerebral failure patients and so on. This year, at the 24th Annual Run in November, streets of Al-Khobar were filled with participants, and a sense of community could be felt from miles away!
18-year old Nadima Abu El-Einein, made history in Jeddah when she formed the first all-girls cycling club at such a young age. She set out one day, donning her abaya and hijab, on the bike, to scale the Red Sea corniche and onlookers were left bewildered. 
After 12 months of individual training, several women later joined her team. The club aims to spread awareness about the physical and mental benefits of women's sports in society. Thrice a week, with their hijabs and all necessary cycling gear on, they train for an hour on the streets of Jeddah. Apart from taking lessons, Nadima also participates in international cycling events. Last I spoke to her (December), she was in Alexandria with the Saudi National Team!