When it comes to our dreams for the development of the Kingdom the sky's the limit. In light of the 93rd Saudi National Day, we are highlighting 12 projects which are the core of the National Day identity and fulfill The Saudi Vision 2030 for a prosperous Kingdom where innovation and progress shine bright.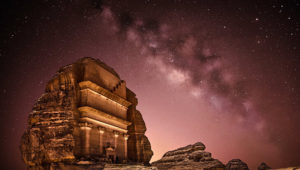 The Al Ula project will develop an archaeological, cultural and touristic complex referred to as a open-air "living museum" as vast as Belgium. The project aims to make Al Ula one of the Kingdom's cultural capitals. It will be dedicated to offering authentic touristic experiences that highlight the traditions and hospitality of the Arab World.
Book your next adventure from Hala Yalla and discover the magical allure of Al Ula with these exciting experiences: 
Al Ula Adventure: Hiking, Stargazing, Sightseeing & More
A Trip to One Of the Oldest Historical Cities in Al Ula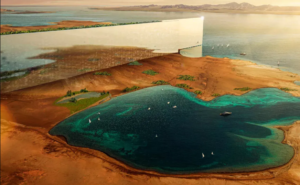 There's been a lot of global buzz surrounding this project and rightfully so! NEOM's The Line is a revolutionary city that puts humans first, while redefining urban living and preserving its surrounding nature. Ultimately, The Line will tackle the challenges facing humanity and shed a light on alternative ways of living. 
Book your free visit from Hala Yala and discover what it will be like to live in the city of the future with the The Line Exhibition in Riyadh.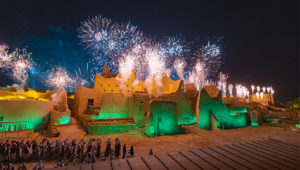 The historic heart of Riyadh, Diriyah is a jewel of Saudi's rich past. The Diriyah Gate project aims to shed light on the Kingdom's rich culture and history by delivering unique and inspiring heritage experiences, educational and cultural opportunities and world-class residential living and lifestyle offerings, including shopping, entertainment and dining experiences.
Book your adventure with Hala Yalla and explore Diriyah and loads of other cool places in Riyadh with this tour.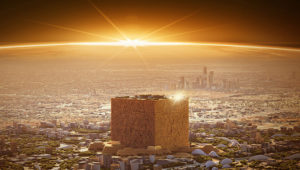 Riyadh's skyline is about to get a whole lot more breathtaking! A new architectural marvel is coming to the Kingdom in 2030. The Mukaab (Cube), is set to redefine the new face of Riyadh and attract tourists from all over the world with its state-of-the-art entertainment, dining and retail.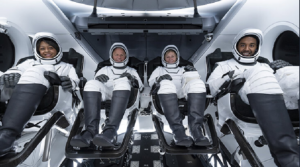 When it comes to space travel, don't count Saudi out! The Saudi Space Commision (SSC) has launched the Kingdom's first astronaut program which is dedicated to training competent and aspiring Saudi astronauts. The program will enable Saudi astronauts to conduct scientific experiments and research for the betterment of humanity in areas such as health, sustainability and space technology.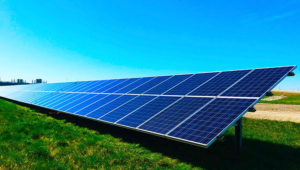 Saudi Arabia is paving the way in developing sustainable solutions. ACWA Power (local utilities company) has signed an agreement with Badeel ( a water and electricity holding company)  to build the world's largest single-site solar-power plant in Al Shuaibah in Mecca Province. This project is part of a broader governmental renewable energy program in which solar power plays a leading role.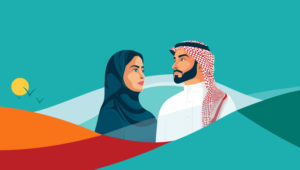 There's a lot being done to ensure the success of Saudi's youth, like developing smart cities, fostering innovation hubs and enhancing digital infrastructure, all this creates an ecosystem where young Saudis can make use of technology to drive progress.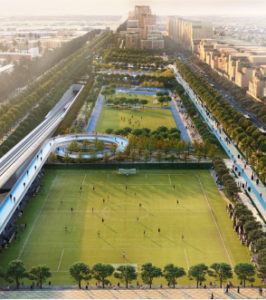 With the Sports Boulevard Project, Riyadh is set to become a thriving green place filled with activities. The project extends more than 135 kilometers and will feature a grid of safe green pathways for pedestrians, cyclists, athletes and horse-riders. If you enjoy sports and the outdoors, this is the place to be!

This ambitious park will be a green haven for Riyadh inhabitants. The Park aims to provide a variety of sports, cultural and artistic recreation for residents and visitors of Riyadh. Built on more that 16 kilometers squared it is set to become the largest urban park in the world offering a wide range of activities.
10. Al Soudah Development Project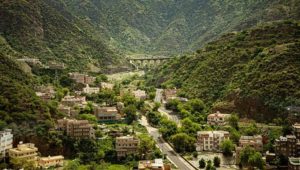 The Soudah Development Project was launched to preserve the distinctive natural terrain and celebrate its unique cultural heritage while highlighting it as a quintessential place for eco, cultural and adventure tourism.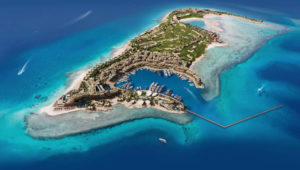 A true slice of paradise in NEOM, Sindalah is a luxury island in the heart of the Red Sea. When completed it will be a hub for high-end tourism, it promises the finest experiences life has to offer. It's a place where visitors can experience exquisite luxury and where enhanced nature meets responsible design, advanced technology and inspirational architecture. 
Sindalah is one of the many innovative projects happening in NEOM which include:  The Line, Oxagon, and Trojena.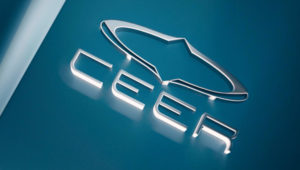 This last project will enhance Saudi's efforts to become a more sustainable city. Inspired by the Kingdom's belief in innovation and progress, CEER is Saudi's first electric car brand that will lead Saudi's automotive manufacturing sector into the future. Ceer will be designing, manufacturing and selling a variety of electric cars for consumers in Saudi and the wider region. The cars are set to hit the market in 2025.
As we celebrate National Day 2023, we envision a Saudi Arabia that knows no bounds in its pursuit of progress and innovation. With a diverse and sustainable future on the horizon, driven by groundbreaking projects, the Kingdom's transformation continues to inspire. Happy National Day!