Try these top 5 restaurants to enjoy the best mandi in Riyadh
Mandi is popular throughout the world for its use of rice and meat with a perfect blend of spices and sauces. Saudi Arabia has carefully nourished various mandi flavors in its land, and the taste and popularity of foreign cuisine couldn't sideline this traditional and local food. If you're looking for the best mandi in Riyadh, you've come to the right place!
Arabic restaurants are equally popular for their warm ambiance, unique seating arrangement, and mouthwatering aroma. So here's our list of restaurants that serve the best mandi in Riyadh, ones you should definitely try:
1. Al Nafoura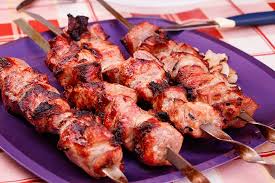 The Lebanese restaurant Al Nafoura is one of the most famous Arabic restaurants in Saudi Arabia.
This restaurant offers authentic traditional Arab taste to food lovers throughout the Middle East. Originally famed for its seafood, you can order all types of Mandi and Kabsa here too.
Al Nafoura operates various branches in the country. You'll find at least 10 of them right here in Riyadh.
For reservations: 011 215 8888; https://www.nafora.com.sa/
2. Al Romansiah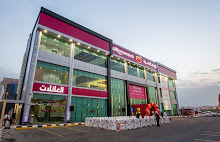 In the year 1418 AH, Romansiah opened its first branch in Riyadh. Since then, Romansiah is busy catering to the needs and wants of their customers, one special mandi at a time.
The love for Romansiah is evident from the fact that they've opened up 30 branches in the regions of Riyadh, Al-Kharj, Al-Qassim, Al-Ahsa, Dammam, Jeddah, Medinah. They have also exported the Saudi taste in the Kingdom of Bahrain. 
They pay attention to every detail of quality and taste. The restaurant chain is known to be the 'branches of romance' which provide a relaxing atmosphere with luxury and sophistication. 
Apart from mandi, you can order desserts, barbeque, kebabs and Spanish food here. For the love of food, enjoy the romance in Romansiah!
For reservations: 9200 00144; https://alromansiah.com/ 
Read about other traditional restaurants here
3. Najd Village Restaurant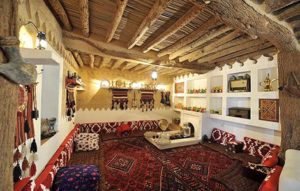 Enjoy the most art of taste in the most traditional way possible. 
Located right in the middle of the Kingdom of Saudi Arabia, the Najd region holds traditional and historic importance. 
Najd Village restaurant is popular for its delicious mandi dishes and traditional architecture. People gravitate back to it for its combination of simplicity, privacy, and taste. 
Besides the main course, they also offer special village bakery made products and various lamb specialties.
For reservations: +966920033511; https://najdvillage.com/
4. Bait Shawaya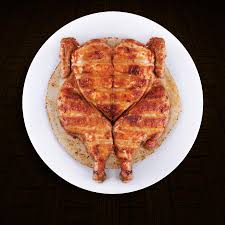 Bait Shawaya is a local restaurant chain for traditional food. The first branch was opened in 1425 AH, now there are more than 90 restaurants throughout the country.
They have a special focus on the hygiene and quality of the products used.
Popular for its grilled meat and rice, Shawaya also serves various delicious combinations of mandi and Kabsa. 
For reservations: 9200 33336; https://www.shawayahouse.com.sa/
5. Rise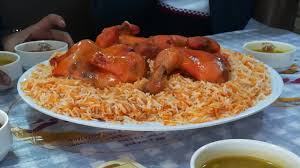 On the Makkah highway, this restaurant is worth a try.
In the traditional seating arrangement, the restaurant offers a warm and relaxed environment to devour delicious mandi.
For reservations: +966555028290; http://www.mathamrise.com/
It's a part of Saudi culture to have mandi every week. Have you had yours this week?
Let us know which restaurants you've visited and which mandi appealed the most to you!
Download the Hala Yalla Super app to book the best restaurant, culture and community experiences in Saudi Arabia.
Get the app for Android and iOS