Top 7 Popular Iftar Items in KSA
All over the world Muslims rejoice for the month of Ramadan for spiritual reasons. This month allows people to get together, pray together, and eat iftar together. 
In Saudi Arabia, Ramadan holds a special place for a lot of different reasons. The Ramadan experience that it offers is different from any other place. 
For Muslims, Ramadan is incomplete without the iftar gatherings. Sitting on the iftar table waiting to break the fast, talks and laughter that follows is something so specific to Ramadan. 
Here are a few quintessential items you'll always find at an iftar
Dates
Dates are one of the most important Saudi fruits, with or without Ramadan. People distribute dates to celebrate weddings, religious ceremonies, and everyday life.
In Ramadan, the importance of dates increases tenfold. No iftar table is complete without dates. It's part of Saudi culture and tradition. 
People usually break their fast with one or two dates before getting into the main course iftar.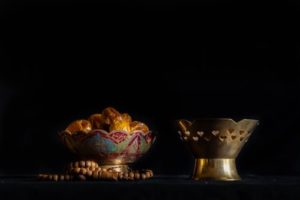 Vimto
This drink is the favorite soft and carbonated drink for the month of Ramadan. You'll find bottles or cans of Vimto in every iftar party you attend.
Its ingredients include the juice of grapes, raspberries, and blackcurrants, flavored with herbs.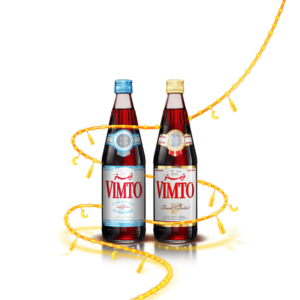 Laban
Laban is a mixture of fermented milk and yogurt. It's a traditional yogurt drink that instantly quenches the thirst. 
The body temperature drops after one sip of laban. It feels so refreshing on a hot summer day. Laban is high in nutrients, calcium, proteins, and vitamins. This combination improves digestion and boosts the immune system.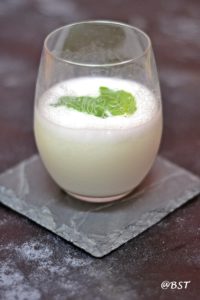 Soup
After eating one or two dates, Saudis normally start with soup. It's gentle on the stomach after fasting for nearly 14 hours. 
There are various kinds of soups, all are easy and quick to make. Packed with deliciousness, soups are nutritious and filling too.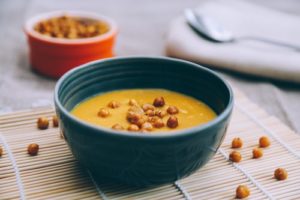 Hanin
For people with a sweet tooth, this is a treat in iftar. This dish is a mix of dates, wheat flour, ghee, and sugar. 
This dessert is famous in the central region of the country as a Ramadan special.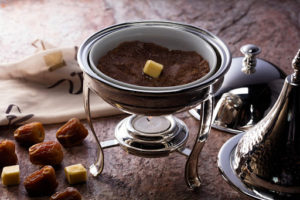 Sambosa
This fried treat is irresistible. People throughout the country enjoy Sambosa with different fillings (minced meat, potato, cheese). With added spices and flavors it is savored in iftar.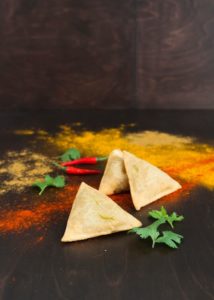 Gahwa – Arabic coffee
In Saudi Arabian culture, serving Gahwa is a sign of hospitality and generosity. It's not only part of the Iftar table, but it's a true Saudi tradition to serve them at all gatherings.
The Arabian coffee is served in small cups called 'Finjan', typically with dates.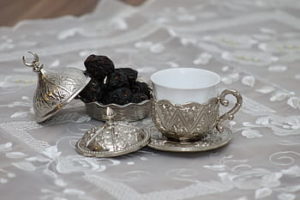 Enjoy this Ramadan in the safety of your home. Download the Hala Yalla app to book exciting live-stream cooking classes in Ramadan. Book the Blend culinary cooking class to try different recipes this Ramadan.
https://hyapp.app.link/fAuvFAUm65
A secured link will be provided before the time of the live session. For the best streaming experience, kindly ensure your internet connection has a bandwidth of 3.2 Mbps.