Spend this Ramadan learning Quran
Prophet Muhammad (PBUH) had said, "The one who is proficient in the recitation of the Qur'an will be the honorable and obedient scribes (angels) and he who recites the Quran and finds it difficult to recite, doing his best to recite it in the best way possible, will have a double reward." 
Learn how to read the Quran perfectly this Ramadan, in our online interactive, live-stream class with Mariam.
About the instructor
Mariam is a professional teacher who has memorized the Holy Quran. She studied from AL-Azhar Al-Shareef. She has experience teaching Quran to Arabic and non-Arabic speaking students.
Given the lockdown situation, she is giving an online live Quran class. Book on Hala Yalla's app so you can improve your Quranic recitation in no time.
The class will be a private one-on-one online training session with the instructor. In a private session, she'll provide the following services:
Recitation:

Learn to recite properly

Tajweed:

Acquire skills to recite with proper rules & correct pronunciation

Qaidah Nouraniyah Classes:

A beginners guide to learn Quranic Arabic
Who can join?
This private session is for females and children only. A secured link will be shared for the live stream before the meeting. For the best streaming experience, kindly ensure your internet connection has a bandwidth of 3.2 Mbps.
Here's the link to book a learn Quran online.
https://hyapp.app.link/5d1tfNlrg6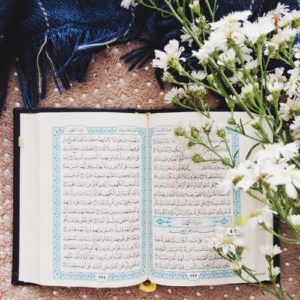 Stay productive at home and learn Quran recitation. Book the live Quran class through the Hala Yalla app.
Download the app now to enjoy live-stream experiences in sports, entertainment, art, and much more!