Live a healthy peaceful life with Theta Healing
The last two months passed in the gloomy haze of lockdown. 
We're all in this together. We lost our focus, attention, and connection with the universe. If that's what you've been feeling lately, here's some good news for you.
Theta healing can change all your negative energies into positive. Let's restore our connection with ourselves and be at peace, naturally.    
To begin with, let's find out what is this?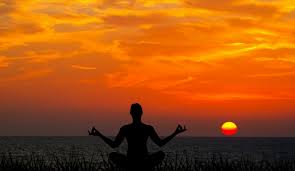 What is Theta Healing?
Theta Healing is a prominent healing method that was created in 1995 by Vianna Stibal during her personal journey of healing from a leg tumor. 
Vianna Sitbal is a renowned author, spiritual healer, and teacher of spiritual philosophy. According to her, theta healing is a technique of meditation and spiritual philosophy, irrespective of religion.
She discovered that emotions and beliefs affect us on a core, genetic, history, and soul level. 
Theta healing develops natural intuition by changing the brain wave cycle to the theta waves with the intention of exploring how emotional energy affects a person's health.
This training is meant for the body, mind, and spirit and gives one the ability to get rid of limiting beliefs and live a life full of positive thoughts through prayer and meditation.
Simply put, it's a meditation training technique utilizing a spiritual philosophy for improvement and evolvement of mind, body, and spirit.
What are the benefits?
A Theta Healing session usually lasts between 30 to 90 minutes, and the number of sessions varies depending on the issue you want to heal. The end result and benefits of Theta healing are worth those 90 minutes.
Here's a list of few benefits:
Reveals your creative potential

Puts an end to fears and phobias

Frees you from addictions and habits

Makes your spiritual connection deeper

Aids you in attaining personal freedom

Helps you to be healthier and feel well

Heals physical illnesses

Treats emotional problems and trauma

Assists in becoming more confident

Manifests your dreams and goals

Teaches you how to grow harmonious relationships

Unlocks your Genius Potential
From the first session, the benefits will be evident, and you'd want to attend more sessions until you are completely healed and satisfied.
Meditation
Theta healing meditation creates physical, psychological, and spiritual healing using the Theta brain wave. While in pure theta state if mind, we're able to connect to the Creator of All and seek peace.
Theta healing meditation is for all those who are searching for answers, knowledge, and peace. The majority of people who learn it are pure of heart and seeking to activate what lies dormant in their minds. This is what it's designed to do, teach people how to harness their psychic abilities through spiritual awareness.
Practitioners believe that there are Seven Planes of existence, seen and unseen. The unseen lies in the forces of the cosmos that exist in different dimensions of this universe.
When a mind is in the theta phase, it enables us to perceive and absorb the positive energies.
Each of the Planes has its own particular energy i.e., vibration. The frequency of vibration is what makes the planes different from one another. The spiritual and physical inhabitants of the planes different as well.
These vibrations are the essence of life in all its forms.
Play music specifically for theta healing and start mediating.
Download the app now to enjoy live-streamed experiences in sports, entertainment, art, and much more!