If you're a shopping enthusiast then you've picked the perfect city in Saudi Arabia. Not only is it popular for being the country's financial center and a rich source of history and heritage, but is also an excellent place for a fun night out and overall entertainment. With its unstable weather conditions, ranging from extremely hot and dusty to bone-chilling cold and windy, its inhabitants had no choice but to seek out other means of entertainment that can be enjoyed indoors. And this is why we chose to make a list of the Top 5 Most Popular Shopping Malls in Riyadh.
And among its highly celebrated forms of entertainment are shopping malls. It may look baffling coming across so many shopping malls and having to pick between them. But that's what Hala Yalla is here for. Make sure to clear up your plans for the weekend.
Top 5 Most Popular Shopping Malls in Riyadh
Riyadh Park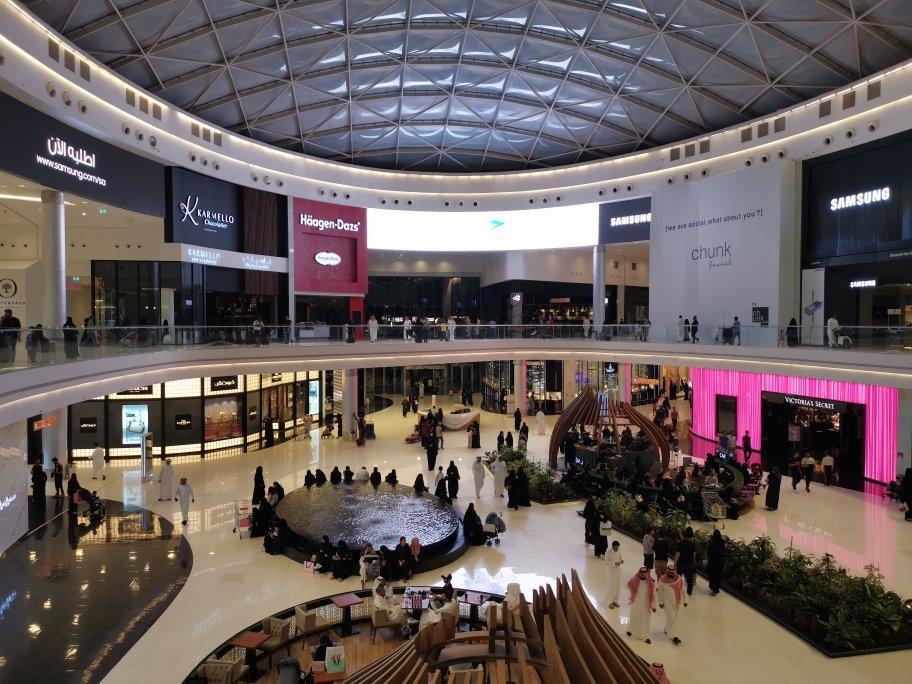 Although being relatively new, it hasn't taken Riyadh Park long to gain popularity and recognition among people in Riyadh and other cities, as it's right in the center of the capital. The mall is spacious and holds one of the most fascinating architectural designs. Not just that, Riyadh Park also houses many of the biggest and popular international brands, in addition to having a wide variety of restaurants and coffee shops to choose from, such as The Cheesecake Factory and Salt. If you have kids, then treat them to some of the fun rides at Magic Planet, while you enjoy your time with the most experience immersive and tech-advanced cinema in the kingdom, Vox Cinema.
Address: Northern Ring Road, Al Aqiq.
Website: Click
Panorama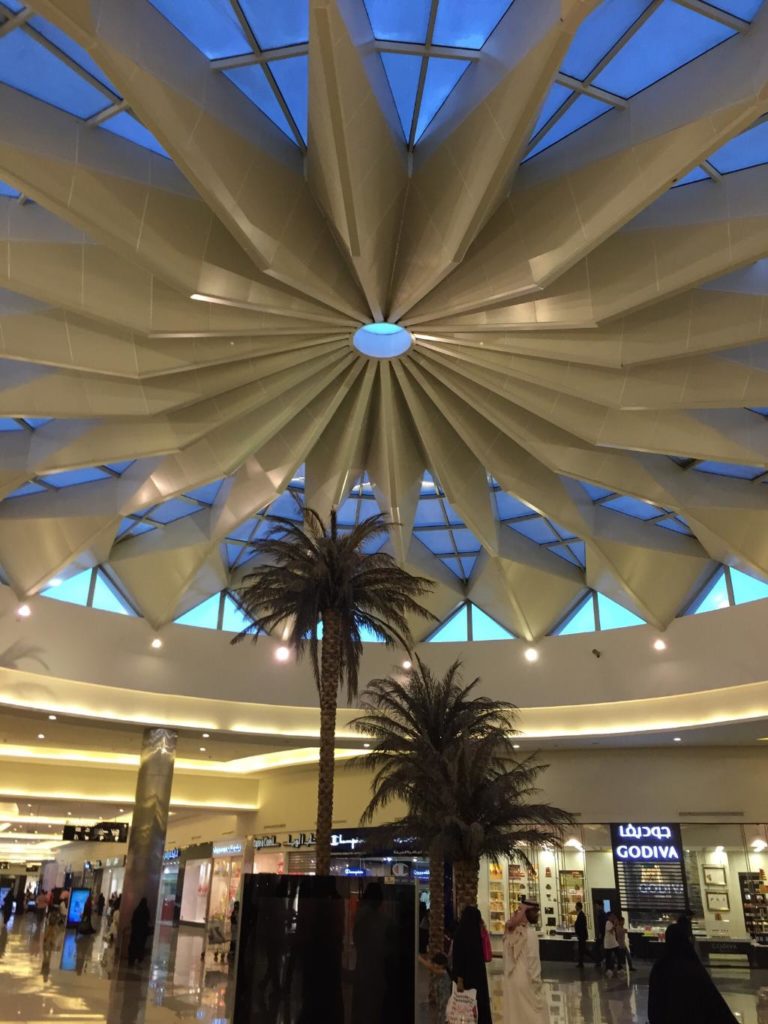 Panorama Mall is pretty well known for housing multiple brands. It may not be the largest but that makes up for easier navigation and reduced anxiety by giving you too many choices and options. It holds a diverse network of amazing restaurants, one of which is Piato, the Italian masterpiece. They've got two of the coziest coffee shops in the city, Papparoti, and Ferzatche.
Address: Al Takhaussi Street, Al Mathar Ash Shamali.
Website: Click
Al Nakheel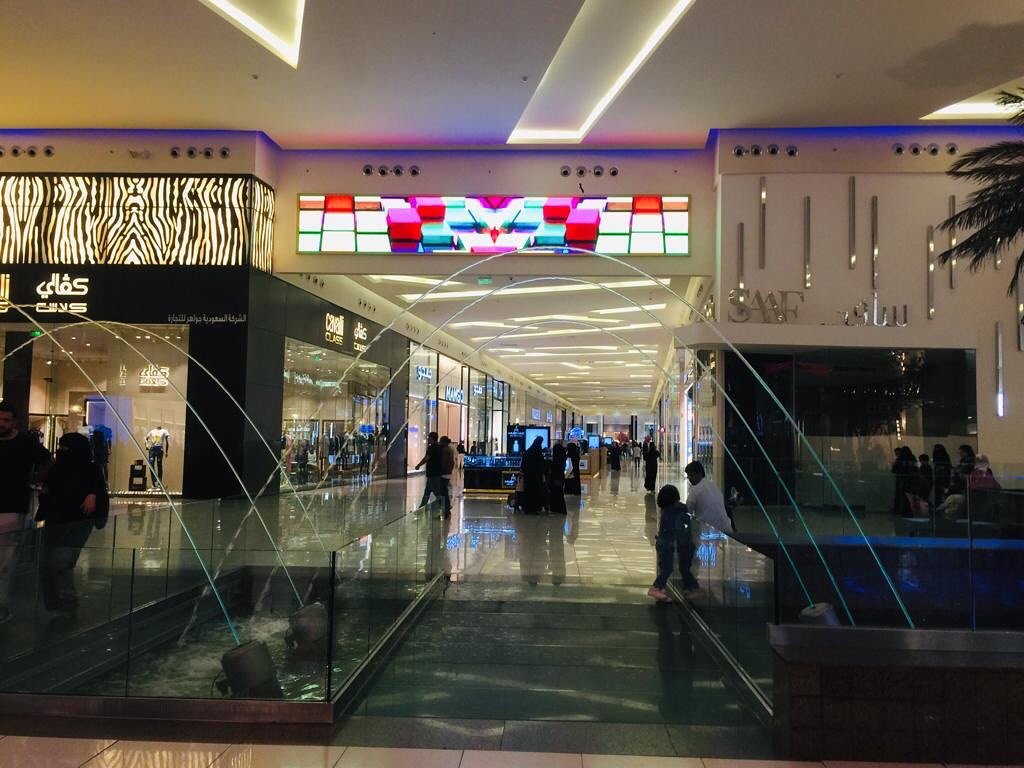 This shopping mall will present you with numerous top-quality brands, such as Tommy Hilfiger, COACH, Roberto Cavalli, Beverly Hills, Polo Club, Fred Perry, and many more. There's also an amazing selection of restaurants and coffee shops. You can enjoy an elegant breakfast at the french cafe: Paul. If you're a fan of Turkish delicacies then check out Simit Sarayı. Pay a visit to Sparky's on the 2nd floor, it has options for mechanical adventure games, modern computer games, and three-dimensional cinema, open to all ages. Try out some, or perhaps all of them!
Address: Imam Saud Bin Abdulaziz, Exist 9.
Website: Click
Are you tourist in Riyadh? Check this article out!
Granada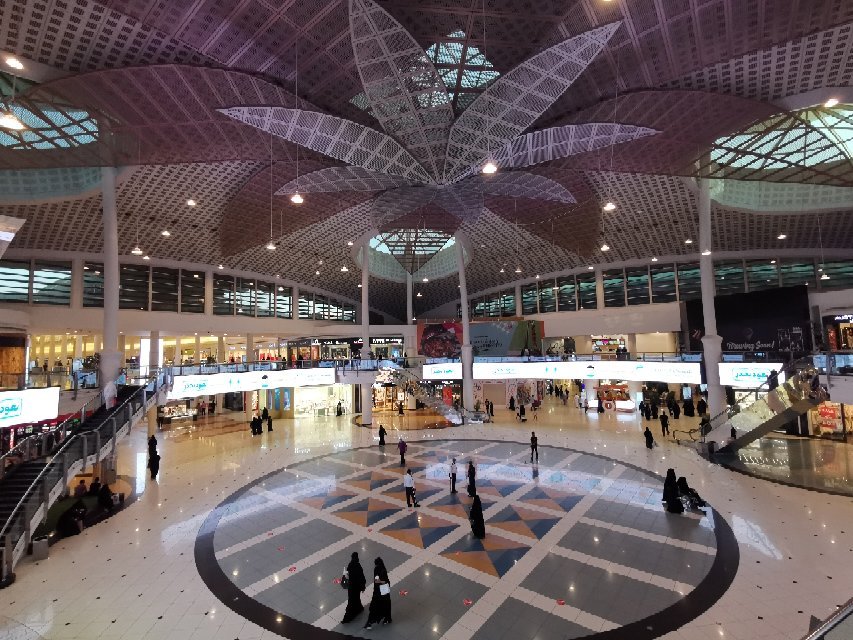 Having recently been expanded, providing greater space along with greater plans of adding more entertainment venues and shopping outlets.  The brands in Granada mall vary with a great selection and an attractive mix of local and international brands that are meant to satisfy the desires of all family members and age groups. On the first floor, you'll find a wide choice of restaurants and candy shops which are some of the best in the city. There is also a kids' area on the same floor, you get to enjoy a delicious meal while watching your bundles of joy having the best time of their lives. 
Address: Eastern Ring Road, Al Shuhada.
Website: Click
Kingdom Center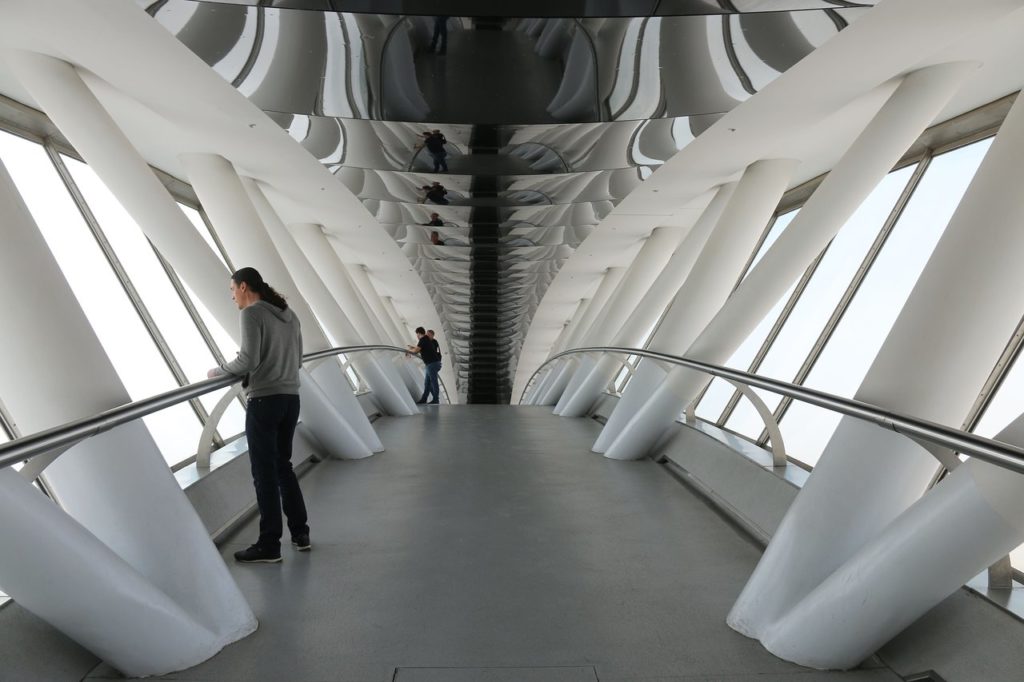 Last but not the least, is one of the most visited tourist spots in Riyadh, the Kingdom Center. It houses a glamourous shopping mall, the Four Seasons hotel, and on the 99th floor lies the Sky Bridge, providing you with a panoramic view of the beautiful city of Riyadh from 300 meters above! The entrance fee is 63 SAR, it's open from 12 PM – 11 PM on Saturday to Thursday, 4 PM to 11 PM on Fridays. A visit to the Kingdom Center also offers an opportunity to check out highly popular brands, jewelry, and other merchandise. At the basement level, there's a food court, along with a Caribou Coffee nearby the parking lot, and the biggest in the world: Al Masaa Cafe, talk about an unforgettable experience. 
Address: King Fahad Road, Al Olaya.
Website: Click
Haven't been to the Sky Bridge before? Book now!
---
Unfortunately, due to the on-going circumstances of the pandemic, temporary precautionary measures have been taken, which include: Closing down cinemas, indoors gaming and entertainment centers, dining services in restaurants and cafes (External requests are available). We tend to be extra careful with our beloved Hala Yalla users, so don't forget to always follow preventive and precautionary measures.
Experiences are best enjoyed with the company of others. Pick your favorite people, and join us at Hala Yalla, the largest digital community in the Middle East.
Download your SUPER app for more Shopping Malls in Riyadh, and to stay updated about exclusive news of ultimate experiences and venues in the Kingdom.