Imagine an unforgettable summer filled with exhilarating adventures in the diverse playground of Saudi Arabia. From the pristine beaches of the Red Sea coast to the majestic mountains of Asir, and the captivating deserts that stretch as far as the eye can see, Saudi Arabia offers an unparalleled range of experiences that will ignite your sense of wonder and leave you craving for more. Whether you seek thrilling water sports, cultural festivals, hiking trails, or exploring ancient ruins, this summer promises to be a captivating journey of diversity, where every moment is a chance to create cherished memories that will last a lifetime.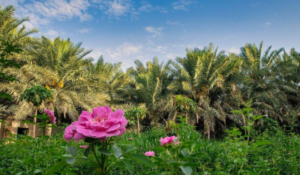 Embark on a VIP summer adventure in Al Ahsa, where magnificent landscapes, delicious local cuisine, refreshing agricultural farms, the famous Al Ahsa Oasis, and a bustling market await, ensuring an unforgettable experience.
Price starts from 1,500 SAR.
2. Al Shallal Theme Park: Roller Coaster, Ice Rink, Boat Ride & More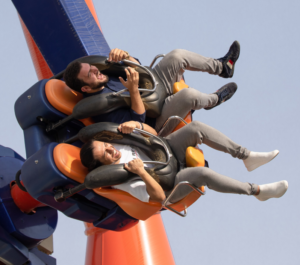 Unleash endless fun at Al Shallal Theme Park, Jeddah's ultimate destination for thrilling rides, ice skating, scenic boat rides, and a delightful culinary experience.
Price starts from 25 SAR.
3. Taybeen Museum: Enjoy a Tour Through Time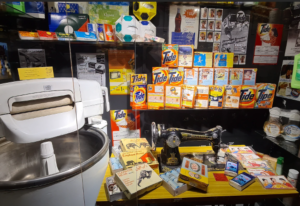 Step into a nostalgic journey through time as you explore the captivating museum in the heart of the historical city, immersing yourself in the vibrant memories and cherished artifacts from the golden era of Saudi Arabia, where 10,000 original items of food, drinks, appliances, games, advertisements, and utensils from the 1970s-1990s bring the beautiful nostalgia of a bygone era to life.
Price starts from 18 SAR.
4. Horse Riding, Hiking & More: Rural Life at Mishaal Farm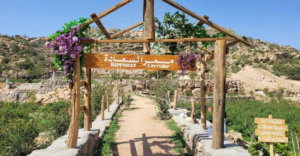 Experience the perfect rural getaway at Mishaal Farm, nestled in the scenic Shafa mountains, offering charming accommodations, a delightful café, a horse stable, and a variety of activities, surrounded by beautiful animals and breathtaking views.
Price starts from 479 SAR.
5. Summer Adventure: Mount Al-Qarah & More at Al Ahsa City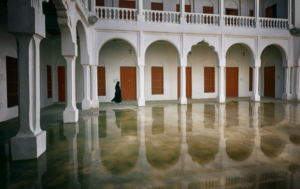 Unleash the spirit of adventure this summer with Kashtah's extraordinary Al Ahsa city tour, where you'll tantalize your taste buds with a scrumptious traditional feast, conquer the majestic sand dunes on an adrenaline-fueled bike safari, unravel the captivating tales of Al-Qarah Mountain's past, and wander through the vibrant artisan market, discovering treasures to cherish forever.
Price starts from 600 SAR.
6. Visit the Water Village in Taif for a Memorable Adventure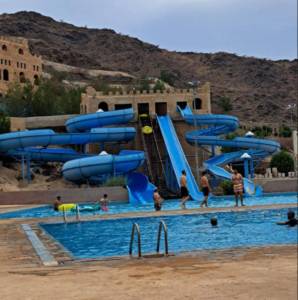 Plunge into a world of refreshing excitement at Taif's Water Village, where you can make a splash in their thrilling water slides, ride the waves in the enchanting pool, and indulge in a range of exhilarating activities like go-karting and cable car rides, ensuring an unforgettable adventure for all ages.
Price starts from 250 SAR. 
7. FunXtreme: High-Speed Go Karting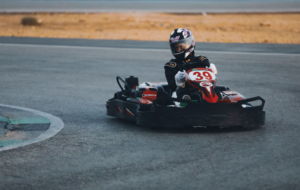 Gear up for non-stop adrenaline at FunXtreme, the ultimate karting destination with a 1500m racetrack, catering to all ages and genders, for an unforgettable outdoor adventure.
Price starts from 90 SAR.
8. Al Haddad Scuba: Learn the Basics of Snorkeling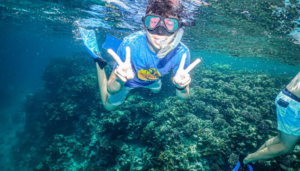 Dive into the depths and become a true sea explorer with Al Haddad SCUBA's immersive snorkeling course, where you'll unlock the secrets of the deep blue sea and emerge as a certified snorkeling pro.
Price starts from 390 SAR.
9. Go Laser Strike: Laser Tag Experience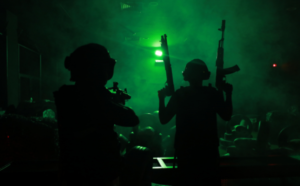 Step onto the battlefield and experience the thrill of laser tag, where teamwork and courage are put to the test, and one laser hit could determine victory or defeat, making it an exhilarating group activity that guarantees action, laughter, and endless fun for all ages.
Price starts from 19 SAR.
10. Unknown Escape Room: Museum Heist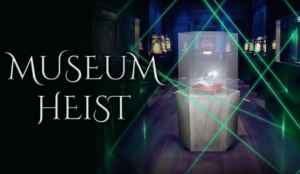 Mastermind the perfect heist, navigating through A-list guards and a complex security system, as you aim to snatch the world's most valuable diamond from The Spanish Rankel Museum in a thrilling 60-minute escape room challenge.
Price starts from 299.2 SAR.
11. Explore Asir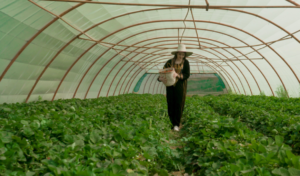 Experience the best of Asir and Al Soudah this summer with expert-guided trips, where you'll discover stunning landscapes, thrilling activities, and a rich cultural heritage.
Price starts from 3,335 SAR.
12. Live the Thrill of Adventure: Hiking, Rock Climbing, Archery, Air Rifle Shooting & Much More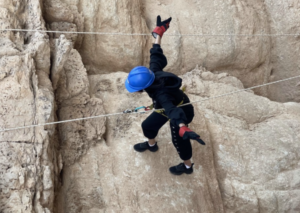 Indulge your inner adventurer in an unparalleled experience of rugged mountain hikes, thrilling rope climbing, group games, archery rifle shooting, pulsating beats from a DJ, and a magical dinner under the starry sky, creating cherished memories to treasure.
Price starts from 288 SAR.
13. Three Remarkable Days in Al Ahsa Oasis: Safari Trip, Tourist Attractions, Explore Nature & Much More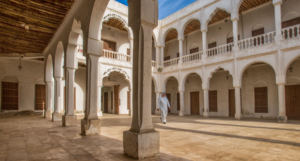 Experience the captivating beauty and rich heritage of Al Ahsa Oasis, a UNESCO World Heritage Site, as you explore its lush palm groves, historic landmarks, and exciting attractions on a three-day adventure.
Price starts from 850 SAR.
14. An Unforgettable Adventure in Taif: Cable Car, Rose Farm, Traditional Market, Breathtaking Scenery & More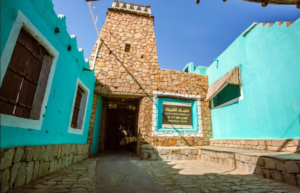 Discover the allure of Taif, a mountainous city embedded in the clouds, with its breathtaking views, encounters with baboons, rose farm exploration, exhilarating cable car ride, and vibrant shopping in the traditional Al Balad market.
Price starts from 2,720 SAR.
15. A Breathtaking Adventure in Al Baha: Historical Markets, Villages, Souks, Forests & Much More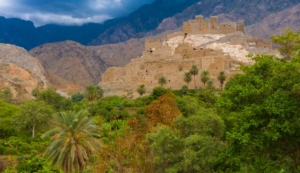 Discover the wonders of Al Baha, a mountainous city filled with history, lush forests, and breathtaking landscapes, as you explore the vibrant Saturday Market Baljurashi, immerse yourself in the serenity of Raghadan Forest Park, indulge in a delicious local lunch, delve into the cultural heritage of Al Muld Village, and marvel at the natural beauty of Khairah Forest Park and Dhee Ayn village.
Price starts from 2,415 SAR. 
Make the most of summer with these thrilling adventures. Let Saudi Arabia be your playground, where endless possibilities await.