Detoxifying is the best way to cleanse your body
Toxins, even the word sounds scary.  If you're trying to find the best way to cleanse your body, toxins will have to exit the room entirely!
People don't realize how harmful their favorite food can be for them. Spices, oil, meat, caffeine, everything gets stored in the body in the form of toxins. They don't grasp how they interact with human physiology and how problematic it is.
Before understanding why detoxification is important for the body, let's learn a bit more about toxins and why the best way to cleanse your body is to get rid of them… 
What are Toxins?
A toxin is a form of poison that comes from a plant or animal. It enters the human body through unhealthy food. They are small molecules, peptides, or proteins that can cause disease if absorbed by body tissue and biological macromolecules (enzymes or cellular receptors).
Some of them are naturally removed by body organs and some stay in the human body and hinder bodily functions.
Why Is Detoxification Important?
Simply put, natural detoxification is important to keep your body healthy and get your immune system strong, which is bound to come handy in times like these.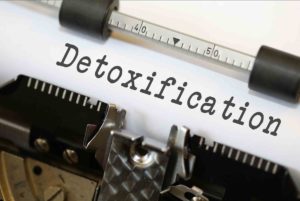 To understand this further, let's see how they are harmful.
Every physiological function (esp energy production and cell structure) depends on enzymes, making them the engines of your body.
But then, unhealthy food brings toxic materials into the body that cripple body functioning. Toxins undermine hemoglobin production and accelerate aging.
Strong bones provide strength and mobility to the body.
When toxins come in the body, it displaces the bone calcium and makes bones weaker. The calcium, cadmium, and lead, when displaced from bones, increases the risk of hearing loss and renal damage. It also affects negatively on the liver and kidneys.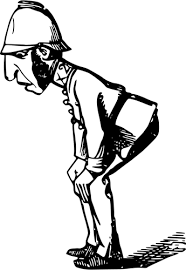 Read the Top Benefits of Healthy Eating & Well Balanced Diet
The function of cell membranes is to catch signals from the body. It signals the cell to absorb sugar, relax muscles, etc.
But when there are toxins in the body, the cell membrane becomes polluted. The damaged membrane prevents the cell from receiving important messages in time.
Hormonal balance keeps the body well and functioning. While hormonal imbalance is the uneven distribution of hormone levels throughout the body – some hormonal levels are too high and others are too low. 
Guess who's responsible for hormonal imbalance? Yes, toxins!
They induce, inhibit, and block hormones. They interfere with body functions, disrupt hormone receptors on the cell, and end up disturbing your metabolism.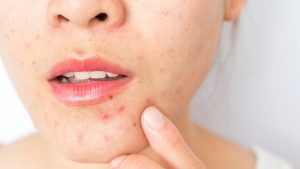 As we've mentioned earlier, toxins damage organs and body systems. 
Lungs and kidneys are natural body detoxifiers. But when these organs are toxic, they can't detox effectively. 
Take notice of what you eat and beware of the toxins ruining your body. 
Our genes have the ability to switch off and on to adapt to changes in our bodies and the outer environment. 
But when we eat unhealthy food, the toxins activate or suppress our genes in undesirable ways.
Since we're what we eat, let's switch to a healthy diet to enjoy a healthy life.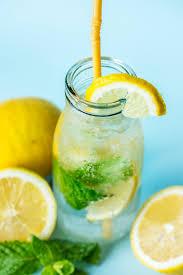 Fresh citrus leaves and fruits, such as mint, orange, lemon, has natural detoxification ingredients. Start eating healthy food to detoxify your body at home.
Stay connected to us and find out more about health and lifestyle.
Download Hala Yalla, the ultimate social community app to find the best sports, entertainment, fitness, food, and more activities, online and offline in Saudi Arabia.