Learn some real dance moves from our Online Classes
Tap your feet to the beat as we bring a professional Zumba instructor to Hala Yalla. Join the live dance session through the Hala Yalla app.
Zumba Instructor
Reem has been Zumba trainer for beginners since 2013 and Hip-hop trainer since 2015. Learn to dance, hip-hop, and afrobeat from an expert like her during the lockdown.
You'll learn
HipHop
Afrobeat
Zumba
The class will be an interactive private live session with the dance instructor and you can easily book a slot right now👇
https://hyapp.app.link/GATUvaTqg6
Choose your favorite dance type and learn the poetic motion of the body in an interactive one-on-one session with the dance instructor.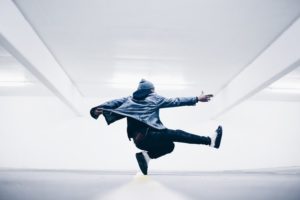 A secured link will be shared for the live stream before your session. For the best streaming experience, kindly ensure your internet connection has a bandwidth of 3.2 Mbps.
Enjoy Zumba training in Zumba classes through the Hala Yalla app. Download the app now to enjoy live-streamed experiences in sports, entertainment, art, and much more!