Join Online Classes to Sway your Feet to the Rhythm
What's life without a little Cha Cha? We believe everyone should dance, even if you have nowhere to do it but your living room. And we've got you just that in our online live-streamed classes with a professional Latin choreographer.
Instructor
The training is offered by the Latin professional dancer who has been teaching for more than 3 years now. He's also an active member of the Riyadh Salsa community. Join the session to learn Salsa with your partner or join solo.
Choose the date and time that suits you best and learn to express yourself through your moves. 
The class will be an interactive one-on-one session with the Salsa instructor.
https://hyapp.app.link/1dJNBBbgA6
The activity is open to enthusiasts of all ages. A secured link will be shared for the live stream before the meeting. For the best streaming experience, kindly ensure your internet connection has a bandwidth of 3.2 Mbps.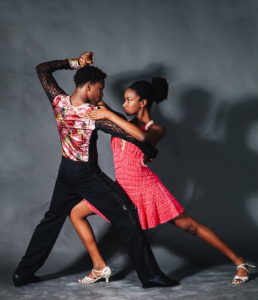 Book online live-stream classes through the Hala Yalla app and dance like no one's looking. Download the app now to enjoy live-streamed experiences in sports, entertainment, art, and much more!