How to lose 1000 Calories?
If you're wondering, "how many calories should I lose a day?" Join the live fitness classes by Fadel Alhamed through the Hala Yalla app and lose your weight.
About Instructor
Fadel Alhamed is an experienced trainer. He's specialized in modern methods of resistance exercises including burning fat and tightening cellulite. He trains to increase muscle mass and body strength. 
In a private class, he'll train in raising cardiac respiratory fitness, burning abdominal fat, and cracking visceral fat from the abdomen that is harmful to the heart and liver.
Book the private one on one live sessions through the Hala Yalla app at 150 SAR to stay fit. Work hard in lockdown and let your fitness make noise after quarantine. 
Click the link below to book the live session and learn how to lose weight.
https://hyapp.app.link/avT8GuWmR5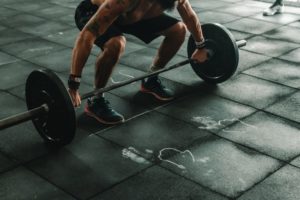 After booking, a secured link will be shared for the live stream meeting. For the best streaming experience, kindly ensure your internet connection has a bandwidth of 3.2 Mbps.
To work out at home, join the live fitness classes. 
 Download the Halla Yalla app to join more live classes and learn new things. Get the app on Android or iOS