Jump-start your weekend with an adventure! We've put together an exciting list of experiences for you to enjoy in and near Jeddah.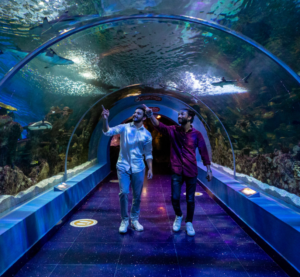 Dive into the mysteries of the underwater world at Fakieh Aquarium in Jeddah. It's the only aquarium open to the public in Saudi Arabia! You'll find more than 200 marine species and can also enjoy amazing dolphin and sea lion shows. If you're feeling adventurous enough, you can even swim with the dolphins! There's also an on-site restaurant and a variety of activities to enjoy.
Price starts from 60 SAR.
2. Fakieh Planetarium: An Immersive & Educational Journey Through Space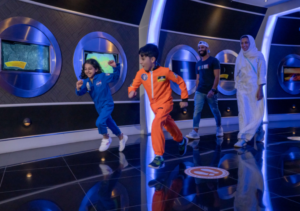 Are you fascinated by space? Fakieh Planetarium in Jeddah is the perfect place to go on an educational journey through the Universe. You'll explore planets in our solar system and far away galaxies, learn about the life of astronauts and much more!
Price starts from 29 SAR.
3. Full Day Tour of Historic Jeddah: Golf Cart Tour, Activities, Landmarks & More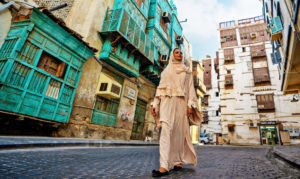 Immerse yourself in the rich culture and history of Jeddah on this unique adventure. You'll visit Historic Jeddah and tour around in a golf cart as you marvel at landmarks such as the Gate of Makkah, Masjid Alshafei, Dahab Square and more. The trip also features a trip to the House of Nasif where you'll explore artifacts and exhibits, followed by a traditional dinner at one of the local shops.
Price starts from 150 SAR.
4. Aerial Art with Coach Hanadi: Combining Yoga & Performance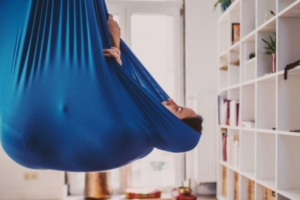 Kickoff your fitness journey with an adventurous and fun activity. If you've ever marveled at acrobatic performers dangling from the air performing beautiful movements while using nothing but fabric, try aerial art with Coach Hanadi in Jeddah and discover their secrets! It's suitable for beginners and advanced performers, so give it a whirl.
Price starts from 150 SAR.
5. Al Jazeera Equestrian Center: Learn Horseback Riding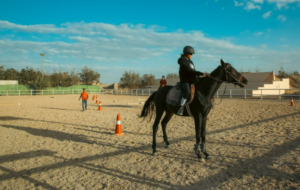 Spend time learning how to ride horses at Al Jazeera Equestrian Center in Jeddah. It's one of the largest centers in Saudi Arabia for horseback riding. Located on 43,000 square meters, it contains a number of horse stables, five tracks for training horses, a racetrack, seating areas, a cafeteria and an amusement park for children.
Price starts from 150 SAR.
6. Hiking, Motocross, Horseback Riding, and More at Yazen Ranch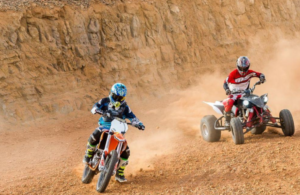 The perfect fun-filled getaway, Yazen Ranch is a beautiful and peaceful place to visit in Jeddah. The Ranch has a variety of activities that are suitable for all ages, like camel riding, moonlight horseback tours, horseback riding, hiking, motocross, utv and atv rides and archery. So pack your bags and get ready for a truly unforgettable experience!
Price starts from 215 SAR.
7. Al Shallal Theme Park: Roller Coaster, Ice Rink, Boat Ride & More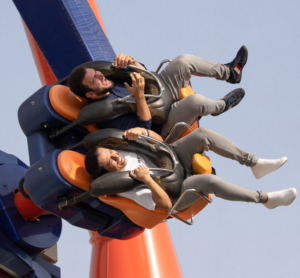 Do you love amusement parks? Then you'll have the time of your life at Al Shallal Theme Park on the Jeddah Corniche. Spread over an area of 60,000 square meters, it's got a variety of rides and activities to enjoy. You can also enjoy dinner at their themed Chinese and Lebanese restaurants.
Price starts from 30 SAR.
8. Boat & Diving Trip, Jeddah to Bayada Islands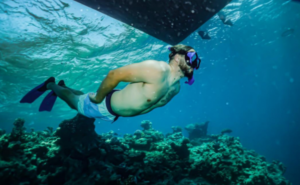 On this adventurous boat trip from Jeddah to the Bayada islands, you'll dive into crystal clear waters to explore the wonderful underwater world with Al-Haddad Scuba. The dive guides will take you to the most amazing underwater places where you'll see coral reefs and colorful fish. The package also includes diving equipment and snacks without any additional prices.
Price starts from 300 SAR.
9. Go Trampoline Jeddah: Jump into Fun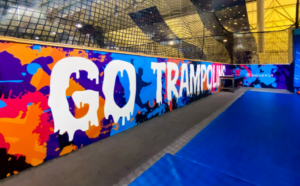 Looking for a fun and safe activity for your kids? Visit Go Trampoline in Jeddah and jump into fun! Your kids will have the time of their life bouncing on their world-class trampolines. They'll be supervised by trained staff so don't worry. More than just fun, trampoline jumping has many positive effects such as developing better balance and motor skills. 
Price starts from 90 SAR.
10.  Half Day Tour of Jeddah: Al Balad, Corniche & More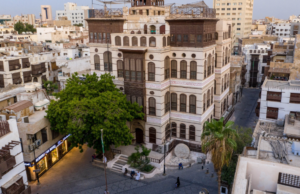 Discover the rich culture and history of Jeddah on this half-day tour. You'll start off with a visit to historical Jeddah (Al Balad) where you'll discover hidden gems like the Old Souk, hidden exhibits of Old Jeddah and delicious local food. Also included in the tour is visit to historical houses where you will enjoy traditional architecture. Lastly, you'll visit Jeddah's vibrant corniche which features recreational areas, pavilions and urban sculptures. 
Price starts from 203 SAR.
11. Horse Riding, Hiking & More: Rural Life at Mishaal Farm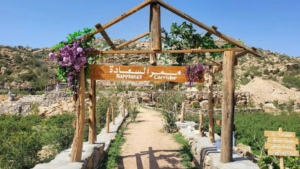 This last experience is not in Jeddah but it's such an unforgettable experience that we had to include it just for you! Nestled in the Shafa mountains of Taif, Mishaal Farm is the perfect rural getaway. Inside the farm you'll find different facilities such as rural huts, a cafe, stable for horses, caravans, a honey shop and a shop for roses. You can also spend the day in one of their cottages which accommodate up to 5 people. What's not to love about this fun-filled experience?
Price starts from 479 SAR.

With all these fun activities to experience, you'll have the time of your life, so get out there and start exploring.